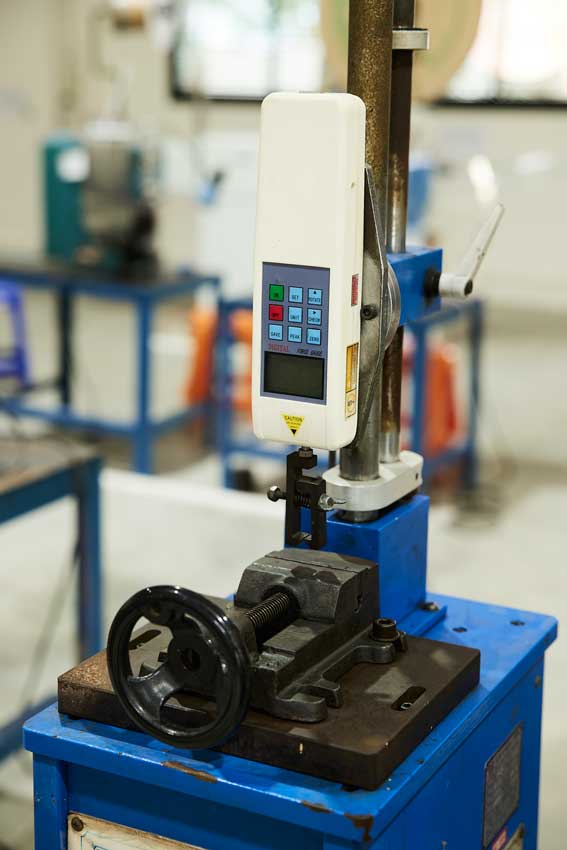 Riggertronic Co. Ltd was established in 2005 to provide specialized services for Wire Harness Assembly for automobiles, electronics, electrical arrays, and now robotics & automation.  Our journey started at a small shophouse in Samut Prakan serving various industrial plants.  In 2012, after steady growth, Riggertronic moved to Sai Noi District in Nonthaburi province to build a plant that supports growing production capacity and expansion.  By implementing automation machines into our processes, all requirements of our customers are met.
Over the years, we have learned how on-time delivery of quality products is important for each of our customers.   Our executives and staff have a vast understanding and knowledge of the products and designs needed to provide the proper solutions for our customers.  Since we operate according to the quality system standard of ISO 9001:2015, we can help guide development and work for all of our clients. 
By using various technologies and through our research and development team, a skilled team produces top-quality products for several industries such as automotive, electrical, electronics, robotics, and automation.  We are able to produce wire harnesses for any design, or we can assist in the design of any project.  Our team can also provide advice and assistance for production or be a source for suitable raw materials for an array of assemblies of any requirement.  
If you would like a quote, just fill out our simple form and we will get back to you quickly.  If you would like more information, feel free to fill out our general contact form and we can discuss your design.