What is a wiring harness, and why is it essential for many industries?
A wiring harness is created for various requirements and remains highly important for many industries.
It is an essential component for many pieces of equipment and critical to many sectors, playing a vital role in manufacturing electronic equipment, electrical appliances, and medical equipment.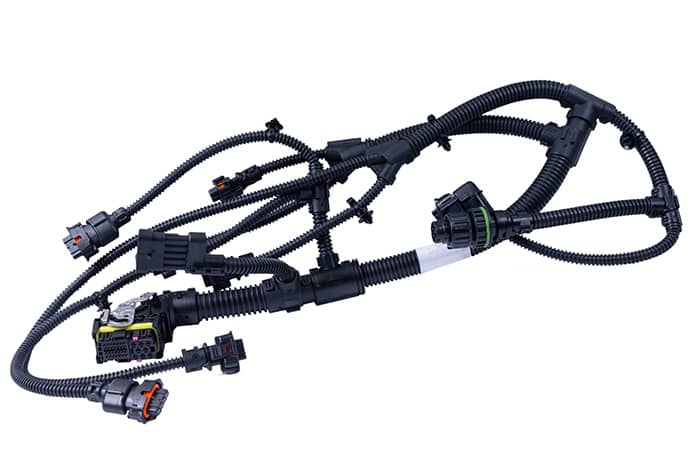 The Importance of Wiring Harnesses
Because wiring harnesses connect and transfer power among system components, they are critical in manufacturing robots, aviation equipment, automobiles, telecommunication equipment, and the military.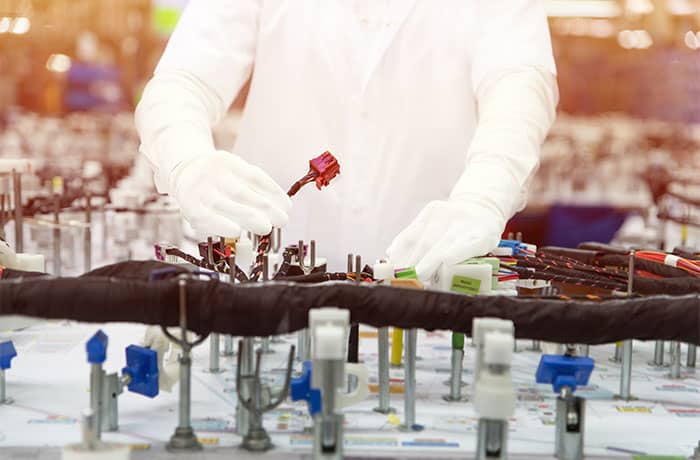 Construction of a Wiring Harness
The harness is a combination of several wires joined together to connect to various components within the system. With endless possible functions, any given harness can provide power and send information through electrical signals to transmit, distribute, or translate information throughout a complete system. Quality is the most important thing that should be considered when designing and choosing components. Understanding the various components will help the design process and ensure the project's requirements are met.
The Use of Connectors
Connectors are made of many materials and have different shapes, sizes, and mate types. The materials are designed to protect from the elements, and the type depends on the project's needs. The configuration types available for connectors include wire-to-wire, board-to-wire, or board-to-board. They have many options, such as 2 to 4 or more pins, weather resistance, or locks.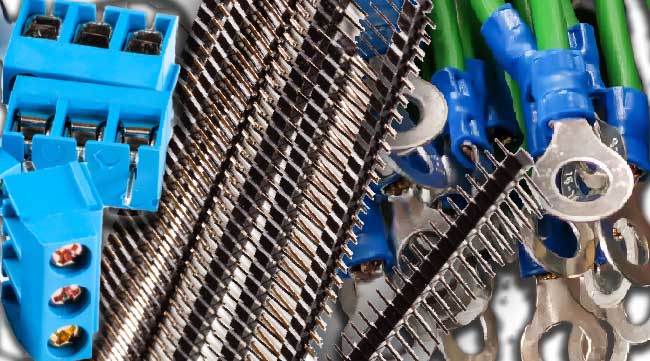 What are the Terminals for?
A terminal is a point where two wires are connected to a board, each other, or extend to another harness.

Pins inside the terminals can regulate the flow or current of electrical signals.

The terminals available include a spade, hook, quick-connect, bullet, butt, flagged, ring terminals, battery posts, wire ferrules, splices, and lugs.



Insulation and Sheath Considerations
Insulation and sheaths can have a direct effect on the electrical functions of the wire harness. Each project needs to consider the required current over a period to select the proper type of insulation and sheath type. The environment of a wire harness in automobiles and a wire harness in robotics differ, so the same goes for the insulation requirements. The various types of insulation include polyvinyl chloride, polyethylene, nylon, thermoplastic rubber, and fluorinated ethylene-propylene.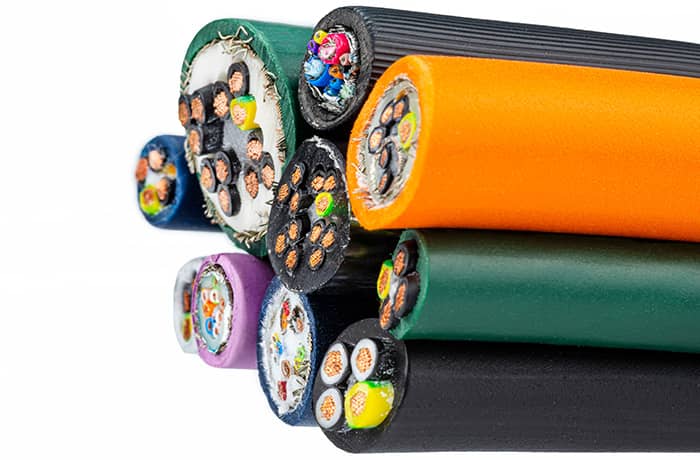 How to Choose the Right Conductor
The bundles of wires are only as good as the metal inside them and should be chosen with the project in mind. The type of conductor used depends on whether they transfer power or send signals. Metals are excellent conductors and are available, such as copper, steel, aluminum, silver, or even brass and bronze. Copper is highly conductive and is primarily used in wires.
Riggertronic Specialists are Ready to Assist
We have specially trained staff who understand the standards and quality of wire assembly and harness structures and know that our clients seek the most cost-effective solution at the highest quality. Our teams are here to help you design a custom harness and set the requirements for your project. We understand the stress of designing projects, and our factory has the proper machinery to create high-quality end-user wiring harness assemblies. Let us help make your project manageable with on-time delivery and a team at your disposal that gives your project less stress.